Rep. Pat Smith featured speaker at Math Olympiad
Nov 7, 2018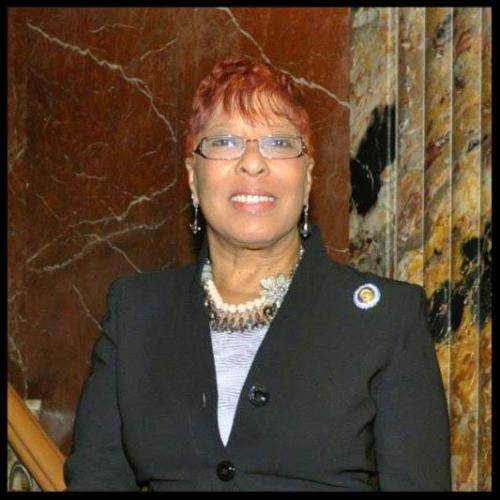 Nov. 7, 2018 - State Representative Patricia Haynes Smith of Baton Rouge will be the featured speaker on Saturday at the Louisiana Elementary Math Olympiad at KenilworthScience and Technology School.

The Olympiad is a paper-and-pencil contest that measures 5th-grade students' skills at adding, subtracting, multiplying and dividing. It takes place from 10 a.m. to 2 p.m. on Saturday, Nov. 10, at Kenilworth, 7600 Boone Drive in Baton Rouge.

The event is free and open to all 5th-grade students attending any public, private, parochial, charter or home school in Louisiana, but they must register at www.laemo.org to participate. Students can also see some sample test questions at www.laemo.org/start-studying.

Rep. Smith has been a force for improving education throughout Louisiana. She is in her third term as a state representative, and she served as president of the East Baton Rouge Parish School Board for two terms prior to her service in the legislature.

"The Elementary Math Olympiad is a positive community event that celebrates the educational aspirations of young students," Rep. Smith said. "I am proud to be a part of the Olympiad, and I'm thankful to Kenilworth for their many years of organizing and hosting the event."

While the fifth graders are participating in the math contest, Kenilworth will be holding fun and educational workshops for the parents and everyone else in attendance. The workshops will include:
"Low and Slow Cooking: Understanding the Physics of BBQ," by Dr. William Hollerman, University of Louisiana at Lafayette
"3D Printing Foods: Moving Beyond Plastics," by Dr. Darryl Holliday, University of Holy Cross
"How to Make a Dinosaur," by Dr. Gergana Nestorova, Louisiana Tech University
Kenilworth started the Math Olympiad in 2010, and it has grown each year to include more students from more schools. The Olympiad now is attended by more than 200 students from about 50 schools in Louisiana.

Kenilworth sponsors the Louisiana Elementary Math Olympiad every year as part of its commitment to promoting STEM education in its school and throughout the community.