Middle school students at Kenilworth get a jump start on high school
Aug 13, 2019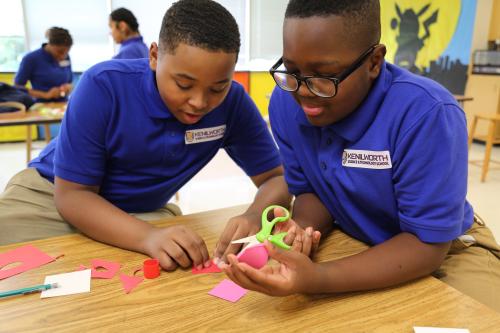 Students at Kenilworth Science and Technology School are starting more than just a new grade in middle school this year - they're already investing in their high school careers.

Beginning this fall, Kenilworth students in the sixth, seventh and eighth grades can take elective courses that are good for high school credit. Courses include English, foreign language, art, computer application skills and computer coding. Eighth graders who qualify can also take Algebra I for high school credit.
Assistant Principal Elkhan Akhundov said a student who starts Kenilworth as a sixth grader this year can begin high school in three years with up to four of the 24 credits needed to graduate from high school in Louisiana.

As Kenilworth began its first full week of the 2019-20 school year on Monday, 397 students were enrolled in the charter school. The seventh- and eighth-grade classes already are full, but Kenilworth still is accepting a limited number of sixth-grade students.
Parents who want to enroll their sixth-grade child at Kenilworth can call the school at 225-766-8111 or go online at www.kenilworthschool.org and click on "Enroll."

Kenilworth Science and Technology Charter School is a state-sanctioned charter school with an academic focus on science, technology, engineering and mathematics, or STEM. Formerly a part of the East Baton Rouge Parish school system, Kenilworth has demonstrated consistent academic growth since its conversion to a charter school in 2009.