Kenilworth students get excited about science
May 13, 2015
by Advocate Staff Report @ The Advocate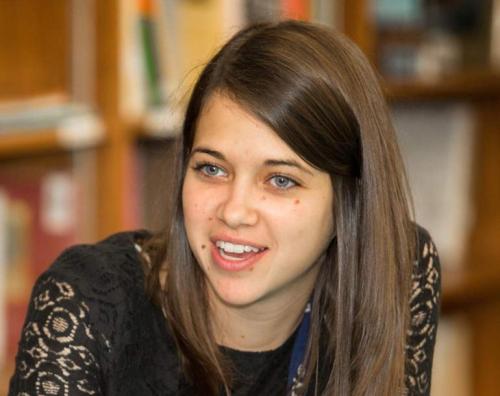 Kenilworth Science and Technology School teacher Kate Williams was surprised with the reaction she got to the suggestion that her students stay after school to learn more about science.
More than a few responded a news release from the school said.
"The kids love being here after school. I was not expecting that at all," Williams said. "Now, I've become really passionate about opportunities for students outside of the classroom."

The third-year teacher from Utah got enough support from her students to form a team for the science competition.

The 15-student Kenilworth team made a strong showing as the only middle school representing East Baton Rouge Parish at the Louisiana Science Olympiad. Kenilworth finished in second place in the "robo-cross" category, a team competition using robotics, the release said.

"We were first-timers at the Olympiad, but even placing in one category is great," Williams said. "The kids were so excited. They're already talking about next year."

The Louisiana Science Olympiad features teams of students that must execute a gauntlet of science experiments, tests, and demonstrations. This year's event was held on April 18 at Southeastern Louisiana University in Hammond. St. John Berchmans Cathedral Catholic School in Shreveport finished first in the overall middle school competition.

Williams credited her fellow teachers and the Kenilworth administration for supporting the students in their first year of competition at the Olympiad.

"I had a lot of help," Williams said. "A lot of the science teachers are willing to put in a lot of extra hours, and Mr. (Hasan) Suzuki, our principal, really trusts his teachers. We're all working toward giving the kids a place where they feel successful."

Kenilworth is an open-enrollment public charter school that offers free tuition and transportation for students entering the sixth through eighth grades in East Baton Rouge Parish.