Kenilworth robotics team takes 2nd place in regionals
Nov 14, 2018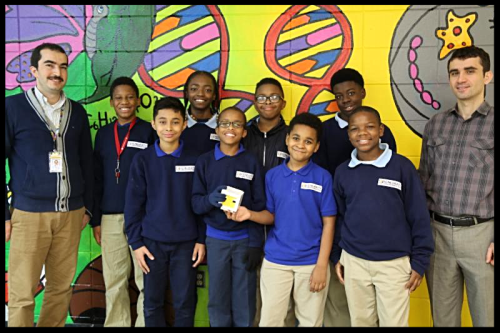 Nov. 14, 2018 - A team of students from Kenilworth Science and Technology Schoolgrabbed second place in a regional robotics competition on Saturday in Lafayette and will head to the state finals in New Orleans next month.

The First LEGO League offers opportunities for middle school students to design, build andcompete with a robot constructed of LEGOs. The eight-student team came in second, overall. The Kenilworth students are Landen Bell, Demarcus Bibbins, Kyron Johnson, Javien Lewis, Victor Portillo, Malachi Ray, Tyran Reed, Nicholas Robinson, Tyler Thomas, Denis Urrutia and Navin Williams. The teacher accompanying the students are Ferhat Bilgin and Mustafa Karatas.

Kenilworth will compete with other teams from around Louisiana on December 15 at Jesuit High School in New Orleans.