Kenilworth Principal Regis inducted into 100 Black Women
Oct 1, 2019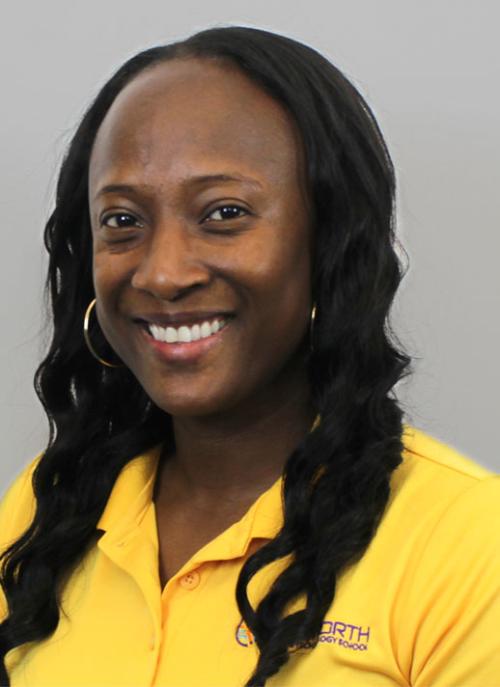 Kenilworth Science and Technology School Principal Hazel Regis has been inducted into the Metropolitan Baton Rouge chapter of the National Coalition of 100 Black Women.

The ceremony took place at Greater King David Baptist Church on Sunday, where 78 women were inducted into the organization.

Ms. Regis said she hopes to use her platforms as principal of one of Baton Rouge's top open-enrollment middle schools and as a newly minted member of 100 Black Women to advocate for educational equality for all students.

"It's an honor to be part of 100 Black Women, and it gives me yet another vehicle to promote education to our young people," she said. "If we want to improve the future quality of life for children in the areas of healthcare, economic success and community involvement, it all starts with education."

Ms. Regis is in her first year as principal at Kenilworth, a public charter school in Baton Rouge. She previously served the school as dean of students and assistant principal. Prior to her educational career, Ms. Regis was an LSU All-America track star, an Olympic Games competitor for Grenada and ran track professionally. She still holds the LSU indoor record for the women's 400-meter sprint.


Kenilworth Science and Technology has a limited number of openings for sixth-grade students for the 2019-20 school year. To apply, go to www.kenilworthschool.org or call 225-766-8111.