Baton Rouge students show off at the first day of session
Apr 13, 2015
by By Alyssa Schneider @ WAFB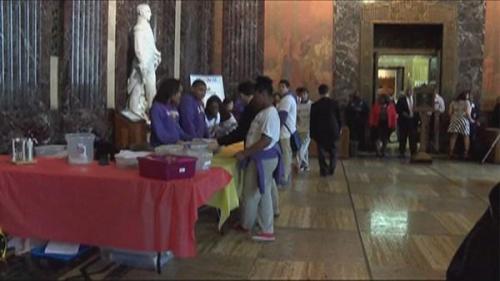 Baton Rouge students shared their enthusiasm for science this afternoon at the legislative session.

18 Kenilworth students set up tables with STEM projects between the Senate and House chambers.

The projects showcased the students' science, math, technology, and engineering skills.

Kate Williams, a teacher from Kenilworth Middle School, says this opportunity will help students learn more about the government.
"It's cool to kind of see. We can kind of show what we are learning like in the classroom and in the schools, and the students can see what's happening here today," said Williams.

The students previously shared these projects at the Louisiana STEM Expo earlier this year.