Baton Rouge is home to science winners
Mar 13, 2015
by Donna Britt @ WAFB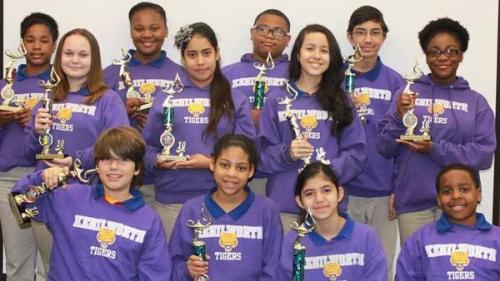 BATON ROUGE, LA (WAFB) - They beam with pride while holding their shiny new trophies. Twelve students from Kenilworth Science and Engineering Charter School have won big at the Region 7 Science and Engineer Fair. This win allows four of the students to compete in the state-wide fair to be held March 23-25 at the LSU Student Union.
Science projects these days are far from the baking soda volcanoes of your childhood. 9News just scanned the list of
all entries
and found this beauty from Westdale Middle School student Patrick Herke "Further Optimization the Traditional Ethanol-EDTA Purification Protocol for DNA Sequencing". Whew! You see what we mean?
Kenilworth while the best among all open-enrollment schools in the region was second best overall behind yet another Baton Rouge-area school. Glasgow Middle School, a gifted-and-talented school in the EBR public school system stands at Number One of them all.
The Kenilworth students who are going to the state fair and how they finished in their categories at the regional fair include Monica Deras, 1st place; Ashton Fox, 1st place; Julia Rodriguez, 2nd place; and Andrew Knott, 2nd place. Other Kenilworth students who placed include Justin Starks, 4th place; Adrian Crandal, 4th place; Que' Asia Stafford, 3rd place; Kolby Trosclair, 4th place; Alexzandria Ursin, 4th place; Kaitlyn Johnson, 4th place; Angelina Patton, 4th place; and Carley Whitty, 4th place.
1st row, left to right, Andrew Knott, Justice Starks, Monica Deras and Adrian Crandal. 2nd row, Carley Whitty, Julia Rodriguez, Angelina Patton and Katlyn Johnson. 3rd row, Queasia Stafford, Alexzandria Ursin, Kolby Trosclair and Ashton Fox.