5 Kenilworth students place at science fair in Houston
Apr 8, 2015
by Advocate Staff Report @ The Advocate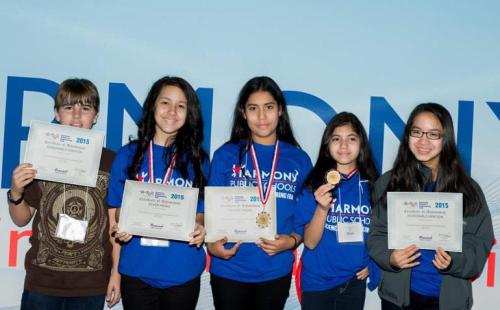 Five students from Kenilworth Science and Technology Charter School made a strong showing recently at a multistate science fair in Houston.
The Kenilworth students competed with 91 students from top charter schools in Arkansas, Texas, New Mexico and Oklahoma in the Harmony Science and Engineering Fair on March 6-7.

The Kenilworth students who placed in the fair were Angelina Patton, silver medalist in the health and medicine category; Monica Deras, bronze medalist in the math category; Julia Rodriguez, bronze medalist in the environmental science category; Zoe Patton, honorable mention in the engineering category; and Andrew Knott, honorable mention in the math category.

According to the science fair organizers, students representing about 600 projects had applied to compete in the fair. Kenilworth was the only Louisiana school represented.