2022 - 2023 School Year Information
Jun 23, 2022
Kenilworth Families,
We hope you are having an AWESOME summer break. As we prepare for the upcoming school year, we would like to share very important information to help prepare you and your child for a strong start. Please
click on the link
for information regarding our bell schedule, calendar, school supply list, and uniform/dress code policy.
If you have further questions, please reach out to us. See below for orientation information: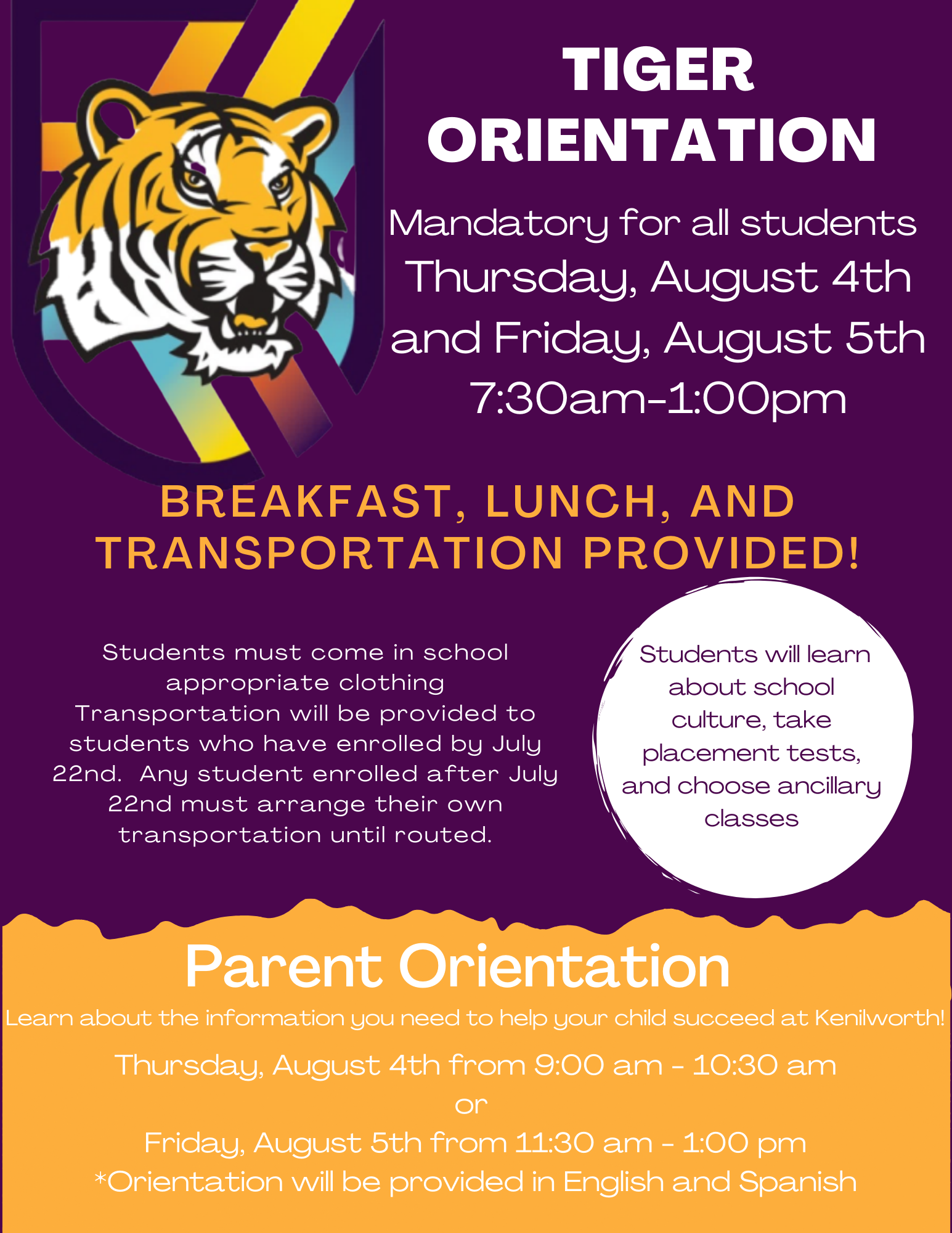 Familias Kenilworth,
Esperamos que esté teniendo unas vacaciones de verano INCREÍBLES. Mientras nos preparamos para el próximo año escolar, nos gustaría compartir información muy importante para ayudarlos a usted y a su hijo a prepararse para un buen comienzo.
Haga clic en el enlace para
obtener información sobre nuestro horario de campanas, calendario, lista de útiles escolares y política de uniforme/código de vestimenta.
Si tiene más preguntas, comuníquese con nosotros.