Kenilworth students volunteering for a sixth day of school
Oct 17, 2019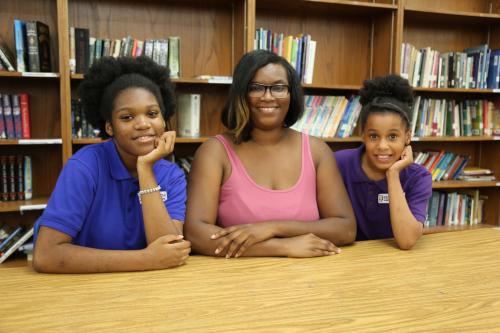 Every Saturday morning, about 50 teenagers skip the skateboards and video games to work on math, English-language arts, science and social studies skills at the Saturday Enrichment Academy, a three-hour, Saturday-only program for Kenilworth Science and Technology School students in Baton Rouge.

The academy features customized programs that focus on the specific area of need for each student. Some may need extra help with a math concept, or some students may simply want to explore advanced studies.
"It's an extension of their lab time," said Kristina Daniel, math department chair at Kenilworth. "What we've seen is that, sometimes, the students learn the skill, but they don't retain that knowledge. The Saturday Enrichment Academy helps them retain what they already know so they can move on to the next level."
Students volunteer to attend the classes and must provide their own transportation to and from Kenilworth. The school provides six core-area teachers, breakfast and lunch. So far, it's a hit with students and parents.
"My children can spend a few hours on the weekend working on math and English, and I'm seeing an improvement in both of their grades," said Brittney Nailor, whose children Nakara and Rae'kaya attend. "And, it's free. This is what I love about Kenilworth; They provide so much for students at no extra cost to the parents, they have so many opportunities."

Kenilworth Executive Director Hasan Suzuk said the school first experimented with Saturday classes several years ago with mixed academic results. The school studied the data and concluded the sessions would be more effective with a more structured approach and core-curriculum teachers on hand to help students.
"This new format is working much better," Suzuk said. "It's still early, but we're already seeing some positive results."